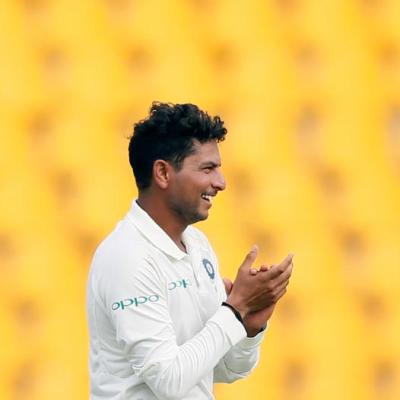 SL 135-9 (37 ovs) vs India 487 | Scorecard
Pushpakumara literally gifts his wicket away to the Indians. He comes down the track and has a wild swing but misses it completely and is bowled for 10.
Sandakan goes after Ashwin as he comes down and lofts the off-spinner over mid-on for a four. Three balls later, he chips Ashwin over mid-off for the same result to get two boundaries in the over.
Kuldeep gets Fernando to edge one but it falls short of Ajinkya Rahane in the slips. He is beaten again off the next ball, this time off the inside edge.
Fernando's misery finally ends as Kuldeep bowls him through the gate off the pads to claim his fourth wicket of the innings.