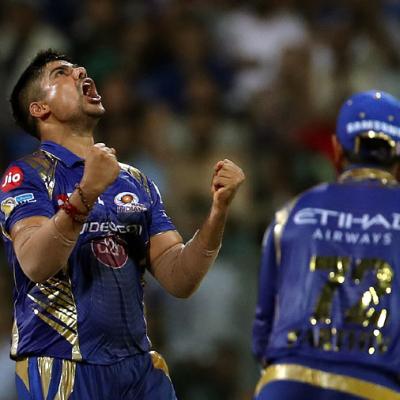 Leggie Karn Sharma comes into the attack inside the Powerplay.
Both batsmen take a run each off the first three overs.
Sharma foxes Narine! It's a googly!
Narine comes down the track and wants to launch the ball, but misses it completely and is stumped out by Parthiv Patel for 10.
Uthappa comes into bat and gets off the mark with a single down to the on side.
Good start by Karn and MI here.
Rohit brings Malinga into the attack and he raps Narine on the pad, makes a half-hearted appeal but umpire not interested.
Gambhir runs a quick single.
Narine gets the first six of the evening. He uses the pace of the ball and plays it off his pads to send it sailing over deep square leg.
Gambhir plays and misses.
9 runs off the Malinga over. Wonder why he didn't continue with wicket-taker Bumrah at this end.