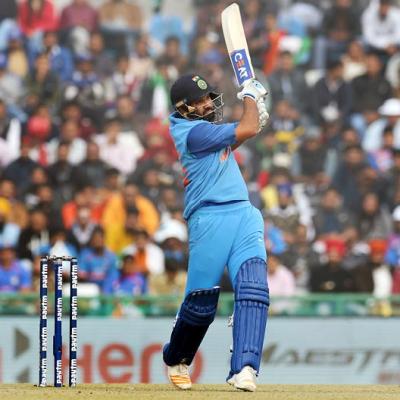 India 111-1 (18 ovs) vs South Africa | Scorecard
Off-spinner Duminy comes into the attack and he nearly has the man.
He gets some bounce, Rohit plays the square cut, its in the air and goes to third man for four.
Next ball, Rohit plays a more controlled square cut as the ball races to another boundary.
Rohit then gets a single to long-off.
Kohli then plays the ball to long-on for a single.
Wide ball and that is 12 runs off over as Rohit cuts the ball square for a single.