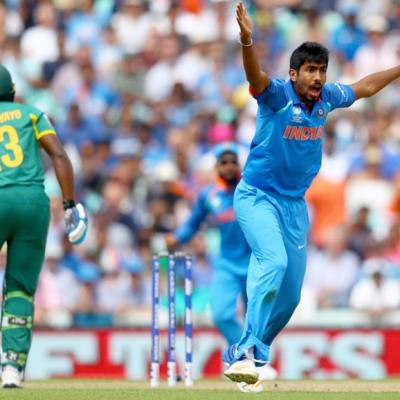 SA 52-1 (10 ovs) vs India 274-7 (50 ovs) |
Scorecard
Bumrah continues.
Amla gets the inside edge and a lucky single to fine leg.
Bumrah strikes and Markram was just getting into the groove but has to go back to the pavillion after getting a leading edge. Kohli takes a simple catch at mid-off to send back the SA skipper.
Duminy comes to the crease and gets a life!
He gets the inside edge off the very first delivery he faces. Luckily it doesn't carry to Dhoni behind the stumps.