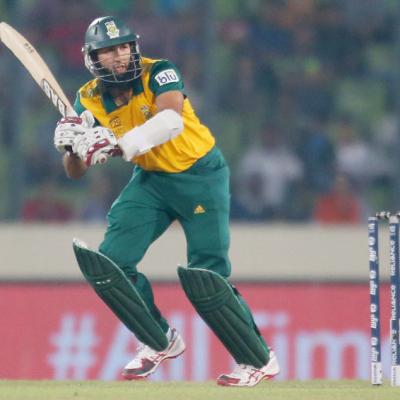 SA 83-3 (16 ovs) vs India 274-7 (50 ovs) |
Scorecard
Kuldeep continues and the batsmen do well to rotate the strike.
Miller goes down on one knee and sweeps through square leg for a four.
A single to finish that over that produces nine runs.
Pandya continues.
Miller goes across and plays it off his pads to deep square leg for a boundary.
Miller then plays the ball square on the off-side and the batsmen scamper for a quick couple.
Miller then plays the ball to mid-wicket and that is a single. Leg byes signals the umpire.
7 runs come off the over.
Miller comes to the strike and now faces Yadav who continues.
Off the 5th ball of the over, Miller sweeps to get a single to deep square leg.