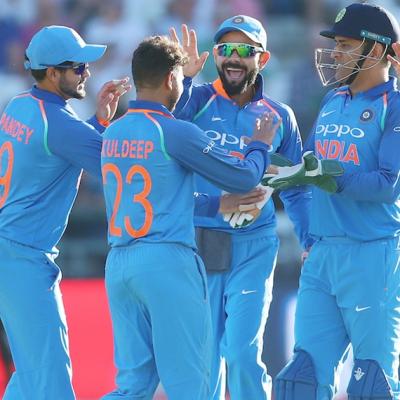 SA 55-2 (11 ovs) vs India 274-7 (50 ovs) |
Scorecard
India get the big wicket of Duminy as Pandya strikes in the opening over.
De Villiers is the new man in.
Pandya comes into the attack.
Amla plays the ball down to third man for a single.
Duminy gets off the mark with a single to mid-off.
Amla then plays the ball to square leg for a single.
Pandya strikes! He bowls from around the wicket and gets the man.
Pandya bowls it on the off stump, Duminy gets the outside edge and Rohit completes a catch at 2nd slip.