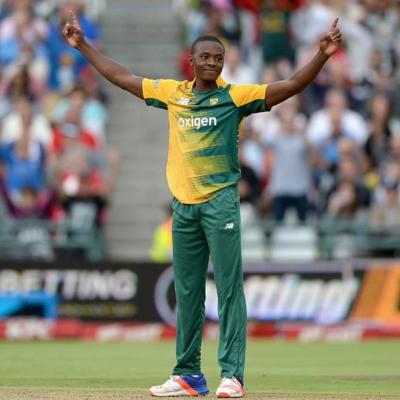 35 runs have come off the last 3 overs but the wicket of Dhawan has been scalped by Rabada.
Kohli replaces Dhawan no run off the first ball faced.
Kohli then four leg byes off next ball as it goes down to fine leg.
Rabada continues and he starts with a wide.
Wide and Dhawan cuts the ball down to third man for 4.
Short ball again and Dhawan falls into the trap. He goes after it and is caught in the deep by Phehlukwayo.
Dhawan is gone for 34 off 23 balls.
Morkel continues and Dhawan plays the ball down to long-off for a four.
Dhawan then gets the side of the bat and the ball flies over the keeper for a four to fine leg.
Wide and Dhawan just goes after it and it's four to third man.
He then gets a single to third man.
Last ball to Rohit, no run.
Another 13 come off this over.
Finally, a big over for India that, 13 runs come off it.
Rabada continues and Dhawan plays a straight drive for a boundary.
Rohit then comes down the track and launches Rabada for a six over long-on.
Rohit then gets hit in the jewels. He is taking time to reset after that blow.
Rohit then plays it to square leg for a couple.