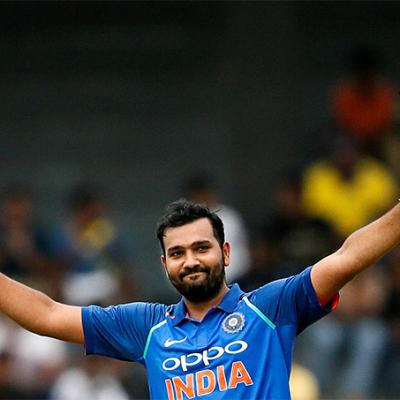 India 203-3 (36 ovs) vs South Africa | Scorecard
Shamsi comes back into the attack.
He bowls a loose second ball to the leg side and Iyer plays it down to square leg for a four.
Iyer then plays a single to point to bring Rohit on strike.
Rohit gets to his 100 with a couple to deep square leg.
Phehlukwayo continues.
Iyer plays it to square on the on-side for a single.
Rohit comes down the track, gets the inside edge as the ball goes to deep mid-wicket and that is a couple of runs to Rohit. It takes him to 99.
Rabada continues and 2 runs to Iyer.
Iyer then takes a single to 3rd man.
Rohit opens the face and plays it down to third man for a boundary.
Shamsi drops a sitter!
Rohit plays a ramp shot and Shamsi drops a easy catch with the batsman on 96.
Iyer then plays the ball to third man for a single. Shamsi is booed by the crowd.