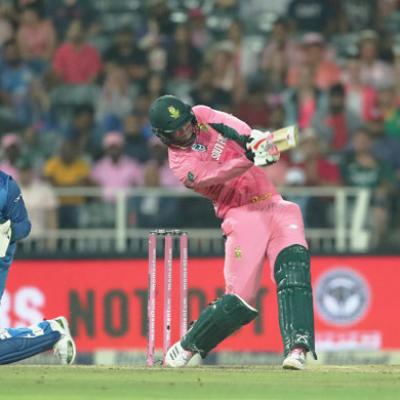 SA 187-6 (38 ovs) vs India 274-7 (50 ovs) | Scorecard
Klaasen now going after the bowling.
Yadav continues. He flights the ball and that is a big six over long-off.
He then pulls the ball through square leg for boundary. Chahal makes a hash of that effort.
Another lovely six just straight over the bowler's head.
16 come off the over.
Pandya continues and just 3 come off the over as Rabada is yet to get off the mark.