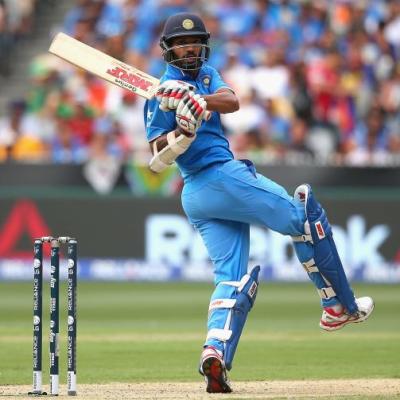 India 5-0 (2 ovs) vs South Africa |
Scorecard
Rabada opens the bowling at the other end.
Rohit starts with a defensive shot.
Rabada gets one to nip back in to Sharma, he gets some bounce and straight into his pads.
Rohit then gets off the mark with a single to fine leg.
Dhawan gets off the mark with a cracking four.
Rohit Sharma and Shikhar Dhawan open the batting for India while South Africa open the bowling with Morne Morkel.
Morkel starts with a little out swing.
The ball keeps low off the second ball of the over.
Again, he gets a lot of swing here, does Morkel.
Nice straight bat and drive by Dhawan, but straight to the bowler. Finally bat on ball.
Dhawan chases a wide one that goes nicely to the keeper.
Morkel comes around the wicket, Dhawan plays it straight to the man at cover.
Maiden to start the innings.
SA have one change in their squad, bringing in Tabrez Shamsi for the injured Chris Morris, while India have fielded and unchanged squad.