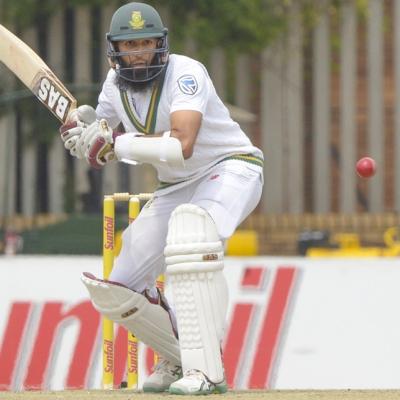 South Africa 103-1 (36 ovs) vs India |
Scorecard
Amla rocks back and he welcomes Ashwin to his next over with a boundary and bring up the 100 of the team.
Amla does well to defend and then gets a single.
A streaky shot gives Markram a single off the last ball off the over.
Bumrah replaces Ishant at the other end. Will be interesting to see how he bowls this third spell.
An overthrow from Rohit, no one backing up at the stumps and two runs for Markram.
The batsman then plays the ball behind square on the leg side for a single.
Amla ends the over with a single to get off the mark.
Ashwin continues.
Markram doing well to play every ball to merit. Another maiden.
Ishant continues, strays in line and that is a boundary through fine leg for Markram off the first ball of the over.
He then gets a single to mid-wicket off the fourth ball of the over.
Amla defends the ball well.
Ashwin continues and tests the batsmen. He gives one run.
Ishant continues and gives away just one run.