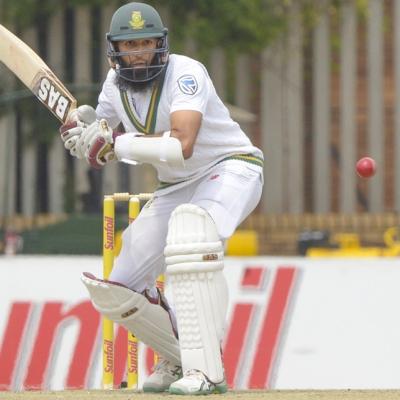 South Africa 233-3 (72 ovs) vs India |
Scorecard
Amla is in full flow at one end while Du Plessis is happy to rotate the strike at the other end as the Proteas go along business calmly.
India on the other hand are unable to keep a tab on the runs and are left frustrated by the batting duo.
Amla punishes the bad balls and Ashwin is the one who is at the receiving end.
Shami gives away three runs as the Proteas are happy to rotate the strike and keep the scoreboard ticking with a boundary here and there.
Ashwin then gives away just a single.
Shami continues and Amla takes 5 runs off him.
Ashwin continues and Amla drives the ball to perfection for a boundary through covers.
Couple of balls later he plays the ball to point for a single.
Du Plessis negotiates Ashwin well to see off the bowler without a hitch.
Shami comes back into the attack. He replaces Ishant at the pavillion end and tests Amla from get go.
Amla then punches the ball to point and the ball goes for a boundary.
The last two balls of the over brings 5 runs to South Africa.
Ashwin continues and bowls a tight over as India set an attacking field to the new batsman, Du Plessis.
That is a maiden.
Ishant continues after taking the wicket in the previous over.
Du Plessis gets one run.
Ishant then bowls a short one and Amla pulls that for a boundary.
Five runs come off the over.
Ashwin continues and Amla gets to his 36th Test fifty with a beautiful boundary through the cover region.