Should Rohit replace Virat? Select your team for the Perth Test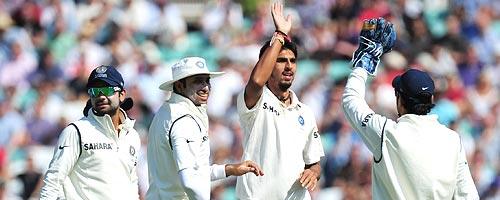 Beaten in four days in the first two Tests, in Melbourne and Sydney, India face an uphill task against Australia in the third Test, which gets underway in Perth on Friday.
The WACA pitch, as always, will have extra pace and bounce, and its curator, Cameron Sutherland, has already declared that the world's fastest track is likely to stay true to its nature and be a pacer's delight.
Mahendra Sing Dhoni's men, though, will look back on the last encounter between the two teams at the venue, in 2007-08, which the Indians, led by Anil Kumble, won and be encouraged to come up with a fight.
"Traditionally, this pitch does have moisture and bounce. It can be good for batting as well, since the margin of error is very small for bowlers," said Australia's ace batsman Michael Hussey.
Except for Sachin Tendulkar, and to some extent Rahul Dravid, most of the Indian batsmen looked uncomfortable in the middle against Australia's pace battery in the first two Tests.
Virender Sehwag and Gautam Gambir failed to provide good starts to the team, while VVS Laxman also struggled for runs against his favourite opposition.
But India's biggest problem, though, is the No. 6 slot, at which Virat Kohli failed in both Melbourne and Sydney.
So, should Rohit Sharma replace Kohli? Should the opening combination change? Should Laxman be rested? Should the team go in with an all-pace attack?
Dhoni and coach Duncan Fletcher are beset with these and many more questions ahead of the Test, as the team strives to regain lost pride on the ongoing going tour.
Be the selector and pick eleven players you feel are best to take on the Aussies on at the WACA on Friday.