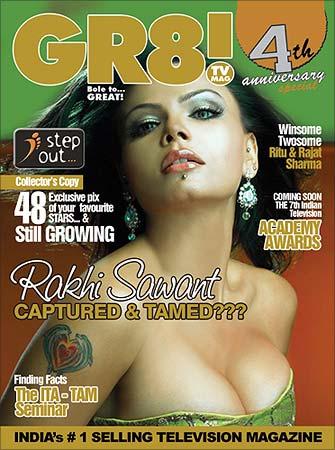 Television magazine GR8! is out with its fourth anniversary issue, and this time, it's got a sizzling picture of Rakhi Sawant on the cover.
The magazine also carried an interview with the actress, where she talks about her forthcoming stint in Nach Baliye 3, with boyfriend Abhishek Awasthi.
Besides, there are interesting snippets of information about Rakhi's life before she became a star. For instance, did you know that Rakhi served food at Anil and Tina Ambani's wedding? Or that Rakhi feels for the poor and thinks that justice was done when Sanjay Dutt was punished?
Check out the interview, and more stunning pictures of Rakhi Sawant in GR8!'s next issue.