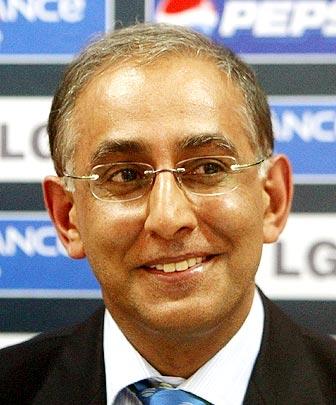 The International Registered Testing Pool (IRTP) Working Group of the International Cricket Council (ICC) will convene on September 5 and 6 in Dubai to address Indian players' outstanding practical issues related to the 'whereabouts' clause of the WADA anti-doping code.
ICC Chief Executive Haroon Lorgat decided the dates during a tele-conference among the working group members on Wednesday evening.
WADA Director General David Howman also took part in the telephone hook-up in an independent advisory capacity, although he is not part of the group.
"Confirming the scope of the group and a date for the meeting represents a successful start and we can now get on with addressing the outstanding practical issues of the Indian players," Lorgat said in a statement issued on Thursday.
"All sides are committed to a zero tolerance approach to the issue of anti-doping and there was a spirit of co-operation on the call that augurs well for next month's meeting," he added.
WADA will make an official available, either in person or by telephone, during next month's group meeting, the statement said.
The group also confirmed its terms of reference to address the Board of Control for Cricket in India's specific objections to the ICC Anti-Doping Code's 'whereabouts' requirements so that India players can obtain the necessary comfort to meet their requirements under the code as quickly as possible.
The IRTP Working Group, chaired by Tim Kerr QC, also includes ICC Chief Executive Haroon Lorgat, BCCI Honorary Secretary N Srinivasan, ICC Principal Advisory Inderjit Singh Bindra and former India captain Anil Kumble, the cricketer representative on the World Anti-Doping Agency's (WADA) Athlete Committee.
The IRTP Working Group was set up in the wake of the BCCI's decision to back its players, who refused to sign the anti-doping code after finding the 'whereabouts' clause intrusive.
BCCI president Shashank Manohar said their working committee considered the 'whereabouts' requirement to be an invasion of the players' privacy, a risk to their security and a breach of their constitutional rights to privacy under Indian law.