Former England captain Michael Vaughan has warned South Africa to abstain from its "cocky jibes", saying that they will backfire against the visitors.
Skipper Graeme Smith and coach Mickey Arthur have put the boot into Andrew Strauss' men at every opportunity during the one-dayers, but the Proteas find themselves 2-1 down going into Friday's final match before the four-Test series.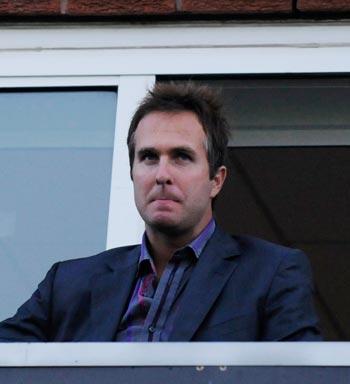 The captaincy of Strauss and England's use of spinner Adil Rashid have been both been targeted - something former skipper Vaughan feels is out of order.
"I've been fascinated by the way South Africa have gone about the mind games. They think they are better than they are. I don't know if they are naive, but one thing you don't do in sport is to talk down the opposition.
"It's disrespectful, but these things can backfire on you. I'm happy to sit back and let South Africa talk the talk," The Sun quoted Vaughan, as saying.
Vaughan himself is no stranger to a harsh word or two, having questioned the Englishness of new star Jonathan Trott.
He added: "I don't regret what I said about Trott - that's what I saw.
"It's nothing against him, he's committed to play for England and I reckon he will end up top run scorer in the Tests."