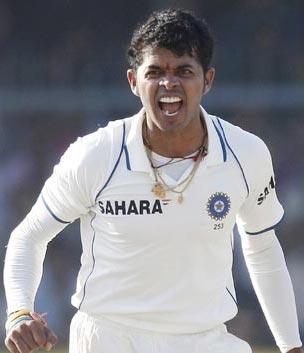 India pacer S Sreesanth was admitted in a Chandigarh hospital on Thursday night. The Kerala speedster remains under doctors' observation following multiple ailments.
Director of Fortis, Mohali, Dr A R Banerjee informed that the pacer, who is ruled out of Saturday's Twenty20 International against Sri Lanka, is doing better now.
"Sreesanth was brought here last night with cough, sore throat and fever. Various tests have been done and he is doing fine," Banerjee said.
He said samples have been taken for swine flu tests as well and the results are awaited.
With the mercury going down, Chandigarh has seen a sharp increase in the number of swine flu cases in the past 10 days and has already registered 10 deaths.
India captain Mahendra Singh Dhoni earlier said Sreesanth would miss the match because of "viral infection".
"Sreesanth has not recovered from viral infection," Dhoni told reporters.