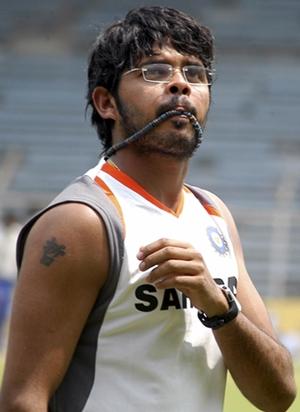 India pacer S Sreesanth, who was hospitalised with swine flu, is on his way to recovery and is likely to be discharged on Wednesday.
Punjab Cricket Association (PCA) joint secretary GS Walia said the Kerala pacer currently doesn't have any fever and is in good spirit.
"We have been informed by Dr Vikas Bhutani who is attending Sreesanth that he is having no fever and is quite cheerful. He has further informed that he will be getting discharged most likely by Wednesday 16th December, 2009," Walia said.
Sreesanth was admitted to the Fortis hospital in Chandigarh on Thursday night after he complained of sore throat, body ache and high fever and was later tested positive for swine flu.