Former India captain Sourav Ganguly feels that dashing opener Virender Sehwag will take some more time to be in the same league as legendary West Indian batsman, Vivian Richards.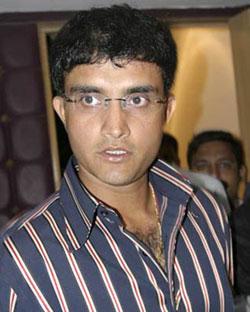 "(Virender) Sehwag has reached very close to him, but it will take some more time for him to cross Viv Richards. As of now, I think Richards is a bit ahead. He is in a different league altogether," Ganguly said during the shooting of a TV quiz show on Sunday.
But the ace left-hander was all-praise for Sehwag, who had missed out on a record third Test triple century after getting out for 293 against Sri Lanka in Mumbai.
"Sehwag is an outstanding player. I have played with him and so its natural that I will be a bit biased towards him. But I would still give Richards more marks," Ganguly said of Sehwag, who stormed into the top five of the ICC Test rankings after his superlative double-century in the third Test against Sri Lanka.
It was during Ganguly's captaincy that Sehwag got elevated to the opener's role, a move the Delhi dasher had described as the turning point of his career.
"I shall always be grateful to Sourav (Ganguly). He was the one who brought me up from middle-order to open the innings. He told me that if I don't perform as an opener then I will be shifted to the middle-order," the swash-buckling opener had said last week.