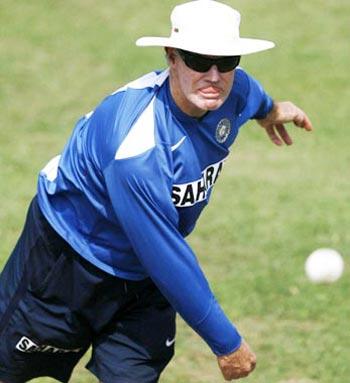 Former Australian cricket captain Greg Chappell has said that Cricket Australia's (CA) plans to revamp domestic Twenty20 league is the way of the future.
Chappell also said that the plans to unveil a lucrative new Twenty20 league featuring cities rather than states in 2011 will help develop more cricketers to elite status.
"There's no doubt that 20-over cricket is going to be a big part of the future of the game," AAP quoted Chappell, who is currently head coach at Australia's centre of excellence, as saying.
"The idea of expanding the competition is good, it fits in well with the development of young cricketers, it means some more young cricketers will get exposure at the domestic level," he added.
According to the Sydney Morning Herald, Australia is pressing ahead with plans for a competition that will feature eight cities, six of them from the states that contest the Sheffield Shield and domestic 50-over tournaments.
CA's board of directors endorsed the concept at a meeting on Friday, and CEO James Sutherland would brief state associations on major changes to the Twenty20 Big Bash, which it hopes will boost attendances and television audiences for state cricket.
Chappell further said that Twenty20 format can be experimented, however, the cricket board should not alter the Sheffield Shield, as it plays a crucial role in moulding Test players.
"Four-day cricket is a very important part of our development process and even for developing players to play short-form cricket," Chappell said.
"There's an element of the longer form of processes, of decision making, stamina, resilience - all those things that are an important part of the make-up of a player, whatever format he's going to play," he added.