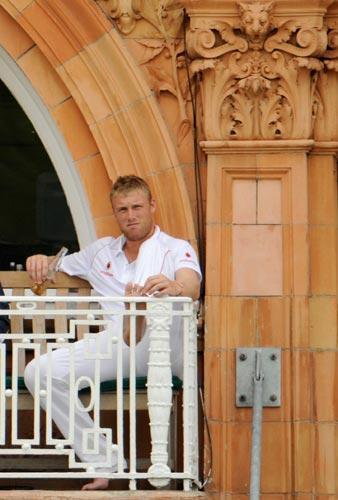 England all rounder Andrew Flintoff has advocated the need to cut down the number of Test matches being played to save the charm of the traditional format of the game.
"We have seen in the past few years what it means to people and we have to preserve that for the good of the game and the tradition behind it because it is a great format.
"The one thing we need to do to continue to maintain Test cricket as being special is cutting down the amount and make it a real occasion rather than playing one after another," Flintoff opined.
Flintoff, who will quit Test cricket after the ongoing Ashes series but will continue playing the other two formats, said it will be up to fans whether to see Test cricket or not.
"The public will decide the future of Test cricket. If people turn out to watch Twenty20 and not Test cricket then it could happen. In England we need to maintain the appeal it has," he told the Independent.
Flintoff also said that T20 format need to be handled carefully so that it does not harm Test cricket.
"It was interesting coming here today and asking the kids what form of cricket they like best. They like the glitz and glamour of Twenty20 but maybe Twenty20 could have a knock-on effect so that players start with it and then work out how to play the longer form. So it could have a positive effect but it's going to have to be handled very delicately," he said.