Refusing to paint a gloomy picture of Test cricket, former India captain Sourav Ganguly on Thursday said the five-day game poses no serious threat from other formats and for a player it will always be the ultimate form of cricket.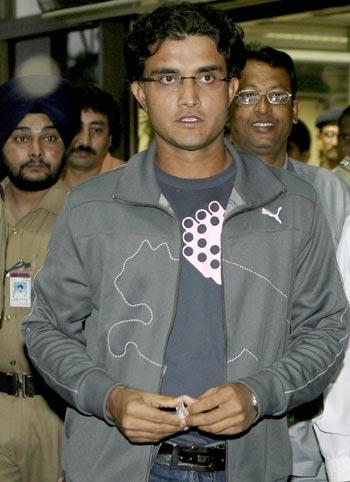 With the ever-growing popularity of T20 cricket, there is growing fear that the traditional format of the game is in danger of dying a silent death, but Ganguly would beg to differ.
"Test cricket will survive and other cricket will also survive because Test cricket has to survive," Ganguly told reporters at Oxford, where he is attending the ICC's History Conference.
"Test cricket is the ultimate form of cricket and I know for sure players will be remembered with what they do in Test matches," he added.
Ganguly praised current Indian team under Mahendra Singh Dhoni and said the side has what it takes to be at the top of world cricket.
"India is a fantastic team at present. If they keep performing as they have in the last two or probably three, four, five years, in future they will definitely be the number one in the world," said India's most successful skipper.
Ganguly had some special word of praise for Gautam Gambhir, who recently rose to the number one spot in ICC Test batsmen rankings.
"Gambhir and Dhoni are fantastic players. I am particularly very happy to see Gambhir getting there, being the number one Test batsmen because that's what complete batting is all about," Ganguly said. 
"I have seen him young, he is a left-hander and it is great to see him do good for India," he added.