Former England opener Geoffrey Boycott believes he was technically superior to Sunil Gavaskar even though his Yorkshire teammate Dicky Bird feels otherwise.
The England opener with a reputation for straight talking said he and Gavaskar were similar in many respects but he had the better technique.
"There is no question that Sunny was a fantastic batsman. People love to make comparisons and Sunil and I have been compared very often perhaps because we were similar in many ways -- we batted right-handed, opened the innings, had a great appetite for runs, hated to give our wickets away and possessed good technique," Boycott wrote in new book 'Sunil Gavaskar: Cricket's Little Master'.
"As our records show, Sunil played more matches, scored more runs and centuries than me, but in terms of technique, I consider myself superior to Sunil even if by just half a percentage point," he added.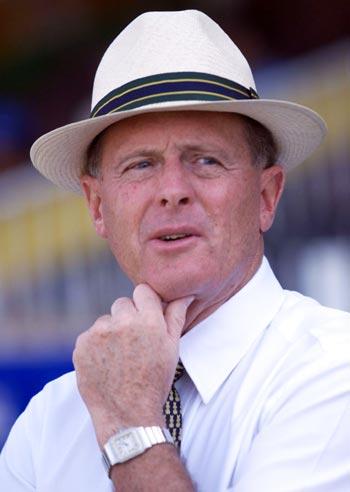 Gavaskar has played 125 Tests and scored 10,122 runs while Boycott has 8114 runs from 108 matches.
Incidentally, Boycott's argument could not convince former umpire and his Yorkshire teammate Dicky Bird who had no doubt that Gavaskar was the better batsman.
"What a great sight it was to watch Gavaskar bat. Pace bowlers could never really dominate him. That's why I rate him as the best opener of my era," Bird wrote in the book compiled by veteran cricket journalist Debasish Datta.
"And mind you, I have seen quite a few in my time. He would be in my World XI along with Barry Richards -- I have mentioned that in my latest book," Bird said. 
"Needless to say that my Yorkshire hero Geoffrey Boycott did not like it after going through the name of my World XI.
Boycott wanted to know why I had not picked him in the World XI. He also wanted to know whether I recognised him as a great player. 
"I told him, of course he was also a great player but Sunil and Barry were marginally better than him. He did not take it sportingly," he said. 
Bird explained why he rated Gavaskar so highly as a batsman. 
"He had enormous powers of concentration, an excellent technique and used to time the ball well. He always seemed to have extra time to play a stroke. That's the hall mark of a great player," he said.