Among top players from different countries playing in the IPL second season, it turns out that English players cost the most, but contributed the least.
New Zealand are only a little better, even after taking into account the blistering batting exchange between Brendon McCullum and Ross Taylor the other night.
Players from Sri Lanka and South Africa performed sufficiently well, but also tended to be rather expensive.
Players from India and Australia did even better even though some of them are also the most expensive.
West Indian players however turn out to be the most paisa vasool  -- although this is chiefly because of the excellent contributions from IPL's two excellent bargains: Dwayne Bravo and Dwayne Smith.
The two charts below tell this story. The first chart shows the average MVPI of the top players from different countries. A top Indian player has therefore scored an average of 294 'runs' (till match 40). The second chart shows the average cost (in US$) of scoring each run for top players from different countries. A top Indian player on the average is paid $1594 for every run scored.
Note: Our analysis is not sufficiently rigorous, but the broad conclusions are consistent with what we have seen so far. Foreign players, especially from England and New Zealand, are modestly disadvantaged by this analysis because they don't make it to the final eleven.
Chart 1: Average MVPI ('runs') of every country's best performing players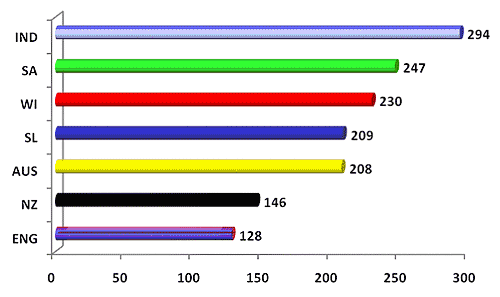 Chart 2: Average dollars paid for every 'run' scored by every country's best performing players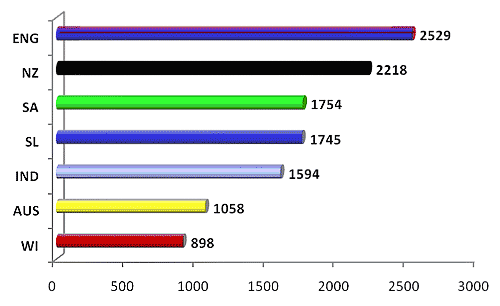 Srinivas Bhogle now works for TEOCO Software Pvt Ltd. This note is based on the detailed IPL1 analysis carried out by Purnendu Maji in 2008. The paisa vasool index uses a model developed by M J Manohar Rao and Rajeeva L Karandikar.