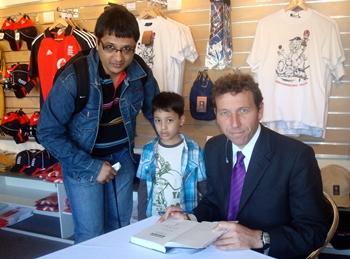 Reader Sarfraz sent us this photograph.
'I met former England captain Michael Atherton on September 12, 2009 at Lord's cricket ground.
'I bought a book written by Atherton and he obliged by signing the book and taking a snap with us.
'To Mike's right is my son Uzair.' writes Sarfraz.
Thanks, Sarfraz, for sharing this photograph.