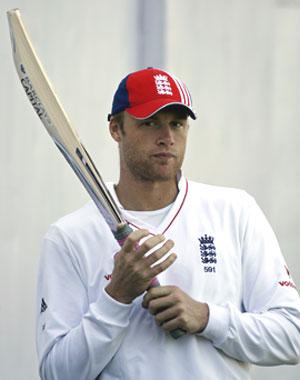 England all-rounder Andrew Flintoff has signed a new three-year deal to play One-day cricket for Lancashire, the county club said.
"I am delighted at being able to agree to a new contract which enables me to remain at Old Trafford for the next three years," the 31-year-old player said on the Lancashire website (www.lccc.co.uk).
"I have enjoyed many highs with England over the years but I have not had the same success with Lancashire and that is something I want to address."
Flintoff, who retired from Test cricket after the fifth Ashes Test in August and is recovering from an operation on his right knee, also has a lucrative contract with Indian Premier League (IPL) side Chennai.
"I am looking forward to being around the Lancashire dressing room more now I have retired from Test cricket and this contract will also give me the flexibility to play other forms of One-day cricket around the world," he said.