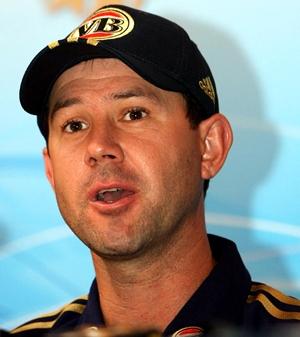 Australia skipper Ricky Ponting was effusive in his praise of India batsman Sachin Tendulkar's brilliant 141-ball 175 that brought the hosts to the doorsteps of a heart-stopping victory in the fifth One-Day International in Hyderabad, on Thursday.
"Sachin's innings was terrific. It was a great innings under pressure," Ponting said after his team snatched a narrow three-run victory and a 3-2 lead in the seven-match series.
Tendulkar also became the first cricketer in the game's history to complete 17,000 runs during the match.
While praising his team-mates, Ponting made a special mention of opener Shaun Marsh (112) for his maiden century in ODIs.
"We did the right things and won the game. Marsh was outstanding. (Shane) Watson (93 off 89 balls) did well too  with bat and ball (3 for 47). (Debutant Clint) McKay bowled well," Ponting said.
The next match is scheduled in Guwahati on November 8 and the last game in Mumbai on November 11.