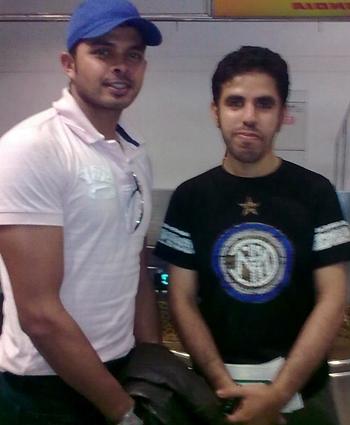 Reader Salman from Saudi Arabia sent us this photograph
'I spotted Indian cricketer Sreesanth in Calicut while shopping in some mall there during my visit to India.
'I prayed for him to be selected for the India - Sri Lanka series, and finally he was named in the team for the same.
'He is a really very kind character,' writes Salman.
Thank-you, Salman, for sharing this photograph.