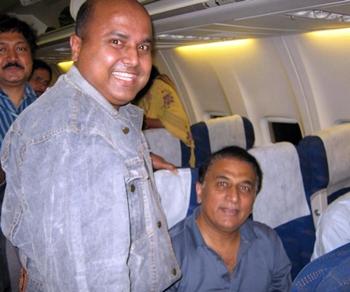 Reader Sudhir Sreenivasan sent us this photograph.
'I met Sunil Gavaskar during a flight from Kolkata to Guwahati on 7/11/2009. He was proceeding to Guwahati to cover the next day's ODI between Australia and India.
'I was on the way to IIM, Shillong, to lecture,' writes Sudhir.
Thank-you, Sudhir, for sharing this picture.