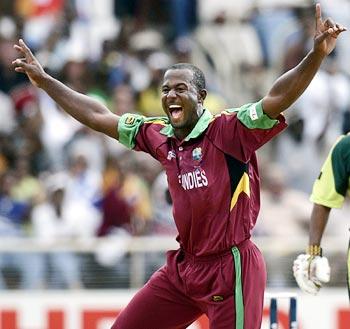 The big boost for Sussex Sharks came a few months back when West Indies all-rounder Dwayne Smith announced that he would play for them instead of IPL champions Deccan Chargers.
Smith was instrumental in helping the English county win their first Twenty20 Cup as he blasted 59 off 26 balls in the final to guide them to a 68-run victory over fancied Somerset.
Captain Michael Yardy has led from the front with the bat, while young Indian leg-spinner Piyush Chawla will be useful given his knowledge of conditions at home. All-rounder Luke Wright is also expected to shine considering his success with England in the last few months in ODIs and Twenty20 cricket.
Squad: Michael Yardy (captain), Luke Wright, Dwayne Smith, Piyush Chawla, William Beer, Yasir Arafat, Christopher Nash, R Martin-Jenkins, James Kirtley, Chad Keegan, Ben Brown, Joe Gatting, R Hamilton-Brown, Andrew Hodd, Ed Joyce.