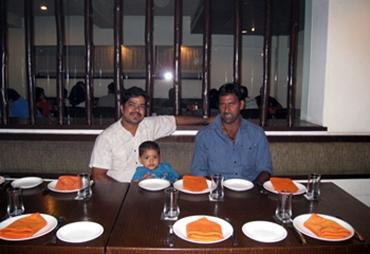 Reader Ramasubbhu Kuppusamy sent us this photograph.
'I met cricketer L Balaji at a restaurant in Chennai. He was absolutely modest and remarked that my cute little son Rohit is naughty.
'I wished him good luck for getting back into the Indian squad and parted.
'Thanks to my wife Gayathri for clicking this photograph.'
Thank-you, Ram, for sharing this photograph.