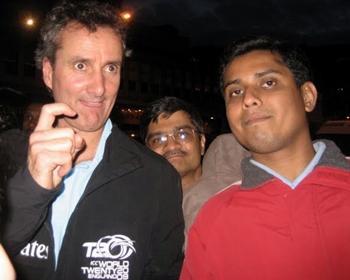 Reader J K Anand sent us this photograph.
'I had a chance to meet New Zealand umpire Billy Bowden at Nottingham, UK.
'He was very patient, calm and smiling. He gave his trade mark pose with me (red jacket)
'I'm really happy to share this moment with rediff,' writes Anand.
Thank-you, Anand, for sharing this picture.