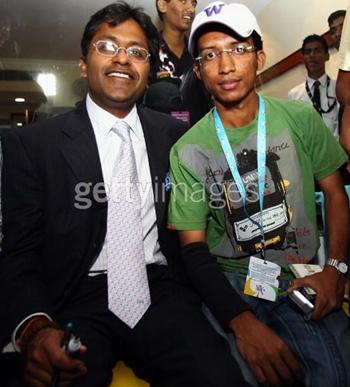 Reader Farhan Mazher from Hyderabad sent us this photograph
'I won the Twitter contest conducted by Lalit Modi, so I got an invitation to watch the final of the Champions League in the executive box.
'Later Mr Modi came and met all of us, chatted and took pics with everyone.
'I said to him, "Mr Modi you made what was not possible a possibilty".
"I also said, "Impossible can be read as, I Modi can make anything possible", to which he smiled. He's a very good person,' writes Farhan.
Thank-you, Farhan, for sharing this photograph.