New Zealand fast bowler Kyle Mills doubts that skipper Daniel Vettori's new role as a national selector will harm his relationship with the players.
Vettori and head coach Andy Moles officially became members of the four-man selection panel on Tuesday after New Zealand Cricket (NZC) heeded the duo's desire for a more hands-on role in team selection.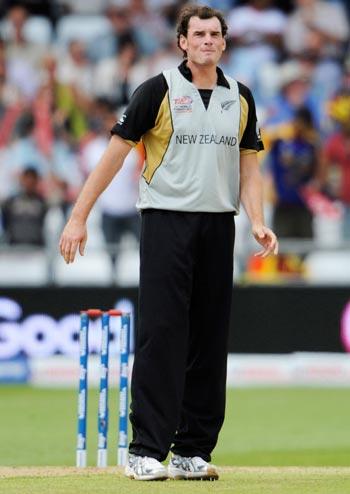 Mills has already had the dreaded talk with Vettori and suggested the skipper's standing among the group would not create problems when the axe fell.
On the eve of the first Test against Australia in Brisbane last November, the fast bowler was told not only did he miss the team, but he was also being sent back to provincial cricket.
"I think that's the hardest thing as a captain. I've been given the word by Dan before on previous tours. In Australia, he came up and told me I'd been dropped from the test side so he's made those gutsy conversations," Stuff.co.nz quoted Vettori, as saying.
"At the end of the day, I'd probably rather hear it from him than someone else I've played a lot of cricket with him from a young age, he's a mate of mine and we still go for a beer," he added.
Mills was also happy the tour finally had two selectors on board.
The NZC decision to appoint Vettori and Moles alongside convener Glenn Turner and Mark Greatbatch has been highly scrutinised since the announcement on August 23.
Concerns over Vettori's new role centred on how his working relationship might change with players now he has an official say in their selection or demotion, Stuff.co.nz reported.
There were also fears about how the added responsibility would affect his workload and performance.
When he was appointed, Vettori admitted it could be difficult when he or Moles had to convey bad news.