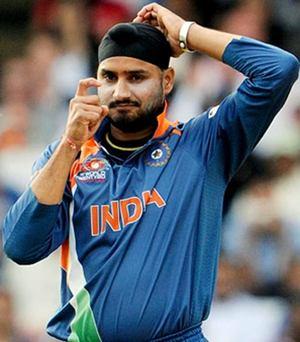 Harbhajan Singh found himself in fresh controversy on Wednesday after jabbing at a photographer at the Bangalore International Airport before leaving for the tri-series in Sri Lanka.
The feisty off-spinner, who is often in the news for all the wrong reasons, punched the lensman after his camera hit him on the head while he was taking his luggage out from a car before entering the airport.
Harbhajan gave an angry stare to the cameraman even as security personnel tried to push back the hordes of lensmen who had virtually mobbed the cricketer.
The 29-year-old Punjab spinner has a rather dubious disciplinary record, having been penalised for various offences during his career.
He was accused of racially abusing Australian all-rounder Andrew Symonds in Sydney, and the 2007 'monkey-gate' incident snowballed into a major crisis, threatening to tear apart the cricketing world.
The same year, Harbhajan was banned during the Indian Premier League after the infamous 'slap-gate', which saw him slap his India teammate S Sreesanth in Mohali.