Former Indian cricketer Krishnamachari Srikkanth has said that India is a strong contender for the Champions Trophy title.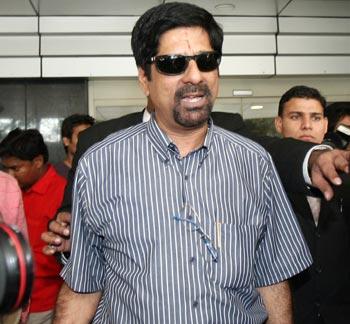 While interacting with media in Srikkanth, "I think we are one of the best teams. I'm very happy.
"I think all my wishes to Dhoni and his team that they will continue winning successfully and consistently and remain at number one for long long time. And I'm sure it will happen."
Srikkanth also said that the new format of Twenty-20 would not phase out the traditional Test matches as feared by cricket enthusiasts.
"I don't think we should worry. I think in my opinion all these games will exist simultaneously.
"I'm sure the ICC and the various boards all over the world will find a solution to make sure that one-day cricket is also interesting, Twenty-20 is obviously interesting and make Test cricket also interesting," Srikkanth said.
Srikkanth further said that there was a need of a good mix of new and experienced cricketers in a team to get the new energy from youngsters and gain experience from the seniors.