Australian middle-order batsman Michael Hussey has revealed that skipper Ricky Ponting has told the team not ease off against England in the ongoing one-day series despite taking a series-winning 4-0 lead.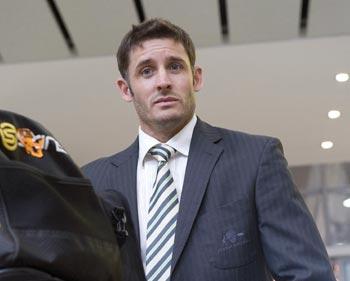 "Ricky's been on our hammer already basically about trying to maintain our momentum. We've also identified some areas we need to improve.
"We want to finish this summer well here in England and it's a really good lead-up to the Champions Trophy, Fox Sports quoted Hussey, as saying.
"Momentum is not something you can turn on and off like a switch.
"If we can finish this series strongly, that will give us some good impetus going into the Champions Trophy ... we've got to make sure that we maintain our standards leading into another huge one-day series in South Africa," he added.
"Winning four games in a row is a very good achievement but we've got to keep building that winning momentum, that winning feeling around the team, and there's still things I think we can improve at a lot if we are going to really challenge for the Champions Trophy," Hussey said.