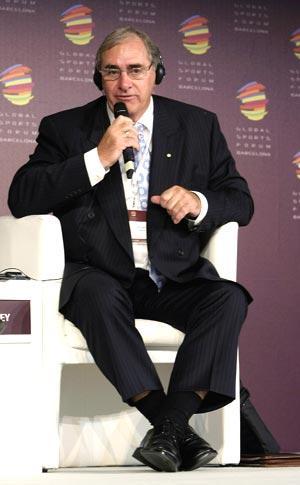 The Indian Government is committed to the global anti-doping laws and fully accepts the new WADA Code, including the contentious 'whereabouts' clause which has been rejected by the country's Cricket Board.
Reacting to WADA chief John Fahey's remarks that he had asked the Indian government's stand on the BCCI's rejection of the 'whereabouts' clause, the sports ministry on Saturday said there was no change in its earlier stand of full commitment to anti-doping rules.
"The Government and National Anti-Doping Agency stand fully committed to WADA Code including the provisions related to International Standards of Testing and 'whereabouts' clause. We have informed WADA that there is no change in the position of Government of India in so far as the implementation of anti-doping rules adopted by NADA," Rahul Bhatnagar, joint secretary in the sports ministry and director general of NADA said.
"India's stand now and before has been the same. There is no compromise when it comes to doping in sport," he said.
Bhatnagar said the BCCI has not responded to the ministry's communication regarding the advice it sought about the 'whereabouts' clause.
"In respect to the issue raised by BCCI regarding 'whereabouts' clause we have repeatedly been asking BCCI about the advice they have sought in this matter. But we have not got any response neither from BCCI nor from elsewhere as to what exactly was that opinion," he said.
© Copyright 2022 PTI. All rights reserved. Republication or redistribution of PTI content, including by framing or similar means, is expressly prohibited without the prior written consent.