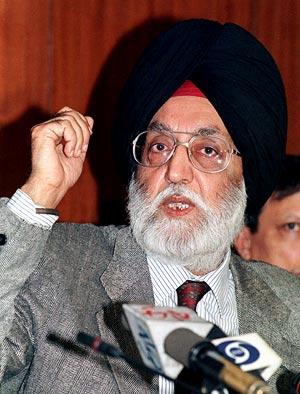 India's sports minister Manohar Singh Gill on Friday warned the Indian Premier League (IPL) organisers over serving liquor inside the stadiums during matches.
"I cannot see any justification for the Excise Commissioner to allow liquor in sports stadiums where we encourage youth to watch their icons and uplift themselves," Gill said in a statement.
"Sports and liquor should never be mixed. I am surprised that this is being done in Delhi and possibly in every other centre in India in order to push up the earnings of the commercial enterprises," he added.
On Thursday, the Congress MLAs had also protested in the Delhi assembly over consumption of liquor in stadiums during the IPL.
"In the name of sports, people are consuming liquor openly in the stadium," Congress legislator Ramakant Goswami had said.
Gill asked the IPL organisers to take note of the growing protests and stop serving liquor inside the stadiums.
"The objections of the elected representatives are valid and should be listened to immediately," he said.