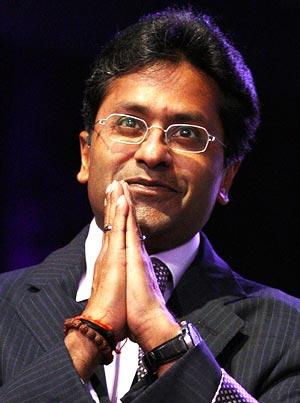 Beleaguered Indian Premier League chairman Lalit Modi made an emotional speech at the Twenty20 Leagues' inaugural awards function in which he thanked Board of Control for Cricket in India, among others, for making his seven-year-old dream come true.
In what appeared to be a farewell address the IPL chief, who is facing heat from several quarters including the government and BCCI for alleged financial irregularities in the running of the Twenty20 event, thanked the legions of cricket fans for making the tournament "the most successful cricket league" in the world.
According to sources who attended the function on Friday night in which the media was kept out, Modi said, "It's been a seven-year-old dream. There have been many people I have to thank for making this dream come alive. I thank the BCCI, the franchises, the players, the sponsors and most of all the millions of fans helping create the most successful cricket league in the world, for making the IPL what it is today."
Modi also thanked his team for working tirelessly for the last five years and finished his address to the gathering that included a number of players of the eight teams taking part in the league, support staff, team owners and a bevy of Bollywood personalities.
Finally he thanked his family members for their support.
The awards function, which was boycotted by most of the BCCI top brass, including president Shashank Manohar, could be Modi's last appearance representing the IPL.
There are very clear pointers that Modi will be removed from his post at the T20 League's Governing Council meeting to be held in Mumbai on April 26.