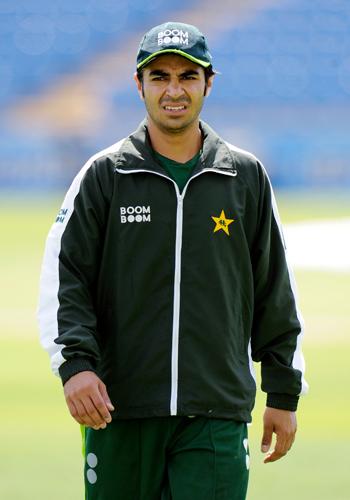 Pakistan captain Salman Butt disclosed that he was kept in dark when the decision to recall senior batsman Mohammad Yousuf for the remaining Tests in England was taken.
Butt said that since he has just taken over captaincy, it was the Cricket Board and the selectors who took the decision to call up Yousuf to the national team.
"I took over the captaincy few days back in emergency conditions. It was the selectors and team management that decided to call up Yousuf. I had no direct say in the matter. But obviously in future I will have my say in important decisions," Butt told Geo Super channel.
Salman Butt's claim, however, contradicted Pakistan Cricket Board's statement that Butt and coach Waqar Younis was kept in the loop.
"Chairman PCB contacted chief selector Mohsin Khan on telephone and after his consent the changes were announced. Therefore the reports alleging differences on selection are without merit," the statement had said.
Salman Butt took over as Test captain after the retirement of Shahid Afridi after the first Test against Australia last month.
Commenting on the recall of Yousuf, Butt said that he generally felt that whenever a senior player joined the team it was beneficial for the younger players and the team.
"I don't want to get into controversies but it is a fact that whether it is Younis or Yousuf, senior players have their own role to play because of their experience," he said.
On the prospects of Yousuf playing the second Test against England starting on Friday, Butt said this was for Yousuf to decide himself.
"When he joins the team he is the best person to judge himself whether he is physically and mentally ready for a Test comeback. He would know best what to do. We will then decide accordingly what team to play in the match," said the left-handed opener
Butt, however, made it clear that he had a lot of faith in the young players and pointed out that they needed time to settle down in international cricket.
"I have been saying that we have a good team and it has capacity to perform well. We need to work out batting and fielding issues the bowlers have been doing well so far on the tour and that is a positive sign for us," he said.