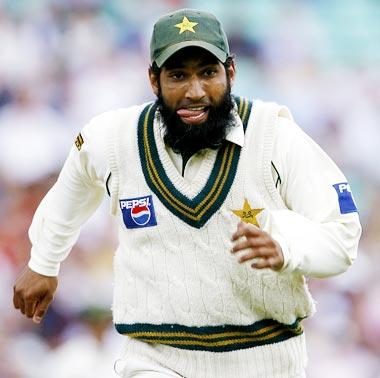 Pakistan Cricket Board (PCB) Chairman Ejaz Butt has said that middle-order batsman Mohammad Yousuf had refused to play the ongoing second Test against England at Edgbaston after joining the team one day before the match.
When asked why the former captain was not in the final eleven despite being rushed to England, Butt said: "Yousuf refused to play the second Test immediately."
Yousuf was recalled to bolster the team after their first-Test defeat at Trent Bridge.
The veteran has not played for his country since January after being banned indefinitely following the winter tour to Australia.
Butt also said that some important decisions concerning the national team would be taken soon.
"We will take some important decisions after a meeting of the governing council. The players disappointed with their performances in the Test series," The Daily Times quoted Butt, as saying. 
He further defended the team selection, and said that only the deserving players were representing the team in England.
"Those who were selected look at their domestic records, tell me which player are you talking about? Don't just ask silly questions do your homework," he added.