Indian spin legend Anil Kumble will share his skills with some of South Africa's leading and young spinners in a coaching clinic in Johannesburg next week.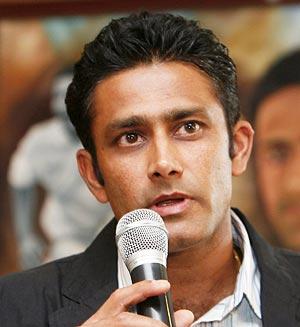 Kumble will be joined by Proteas spinners Paul Harris and Johan Botha as a host of franchise and upcoming spinners receive first hand coaching from the Indian wizard. 
"Anil Kumble is a living legend and CSA is honoured that he has accepted our invitation to come out to South Africa and work with tomorrow's stars," Cricket South Africa (CSA) CEO Gerald Majola said.
"We will also invite some of our woman cricketers, young batsmen and wicket-keepers, who we believe, will benefit from the experience.
"CSA is encouraged by the progress made by our High Performance team and we are confident that this visit is going to boost the good work being done in the spinning department," he added.
The spin clinic, which will also be attended by CSA's High Performance spin coaches Shafiek Abrahams, Harry Shapiro and Paul Adams, will run alongside the second CSA Annual Conference, taking place from August 18-21 in Sandton. 
The CSA Annual Conference brings together the entire cricket family, whose task this time is to map the way forward for the next four years.