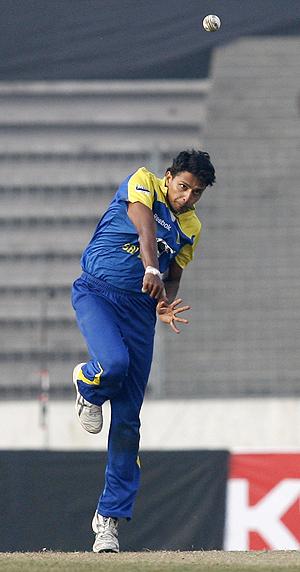 The International Cricket Council welcomed Sri Lanka Cricket's decision to inquire into the deliberate no-ball controversy and said it would expect SLC to share the outcome of the report with the game's governing body.
"We have not demanded any inquiry from our side. We welcome SLC's decision to inquire the matter and we would be happy if they share the findings of the report with us," an ICC spokesman said.
Indian swashbuckling opener Virender Sehwag was just one short of his 13th ODI hundred yesterday when off-spinner Suraj Randiv, who had not bowled a no ball in the Test or ODI series this season, bowled one which was hit by the opener for a six.
However, it did not count because the no ball amounted to India's winning run leaving Sehwag stranded on an unbeaten 99.
The incident later snowballed into a major controversy, forcing SLC to initiate an internal inquiry into the deliberate no-ball by Randiv.
Meanwhile, asked whether it would review its rule on no-balls in the light of the incident, the ICC spokesman said that there is a laid procedure the game's governing body has to follow to make ammendments in the rules.
"The Marylebone Cricket Club (MCC) are the guardians of cricket laws. The ICC has a cricket committee, which formulates these rules and later the executive board ratifies it," he said.