Former opener Geoffrey Boycott has said England can kiss the Ashes Down Under goodbye if they continue to put up a batting performance like they did against Pakistan at The Oval.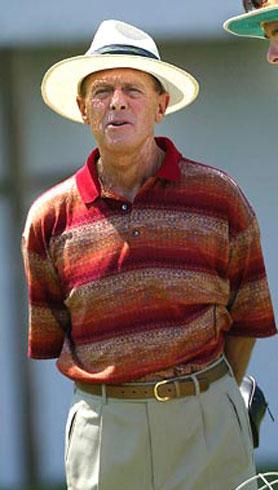 It maybe recalled that England lost the Test match to Pakistan by four wickets after scoring a little over 200 in both their innings.
"Don't blame England''s bowlers for the loss to Pakistan. They nearly got the team out of jail. It was the batsmen who lost the match," Boycott writes in an article for the Sydney Morning Herald.
"So to post 233 and 222 in those conditions was a poor effort. England's scores added up to 455 - the sort of score they should have been making in one innings rather than two. I am always saying that batting does not often win matches but it can certainly lose them quickly. In this case, England were guilty of too many poor shots," he adds.
He took potshots at all of England's batsmen, including Paul Collingwood, Eoin Morgan, Kevin Pietersen, Jonathan Trott and Andrew Strauss, and said that they needed to work on their techniques, and think of meeting the ball with the full face of the bat.
Taking Cook's century plus knock as an example, Boycott said he met the ball with the full face of the bat.
"Lots of his runs came between extra-cover and wide mid-on. His scoring areas are quite revealing because he normally gets caught on the crease and then most of his runs come square of the wicket," Boycott said.
"England's batsmen need to go back to basics. They should study the way that Yousuf performed. Here was a guy who had not played an innings for five months, except for a tour match at Worcester, yet his batting was full of old-fashioned virtues. He took time to get used to the pitch, to watch the bowlers' actions, and to see what the ball was doing," the ex-skipper and now commentator said.
"Then he blossomed. He left the ball when it was wide of off stump, was never rushed or ruffled, and moved his feet with total assurance. Never once did he try to hit the ball too hard," he added.
He also said that the packed schedule would not be in England's favour going into the Ashes.
"This defeat was a kick up the backside, and it should embarrass them into a better collective performance at Lord's," he concluded.