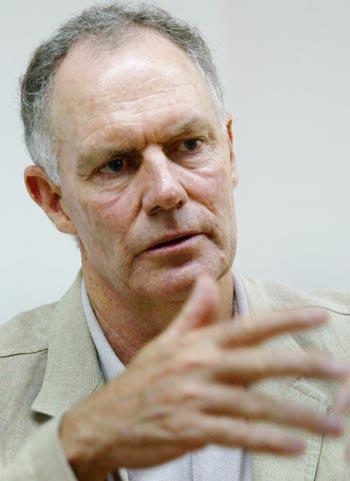 Australia skipper Ricky Ponting is likely to be the primary target of the tough calls that Cricket Australia (CA)'s first full-time selector Greg Chappell is poised to make.
Chappell, who was held responsible for ending Sourav Ganguly's captaincy stint during his time as Team India coach, will now become the dominant voice in choosing Australia's cricket team in his new role.
According to The Sydney Morning Herald, with Ponting, Michael Hussey and Simon Katich all aged 35, the national talent manager may have to make the calls sooner rather than later.
"It comes with the territory. You have to earn the right to play for Australia, that's something the whole selection panel is conscious of, and will bear in mind going forward. There's no rush to push anyone out the door," the paper quoted Chappell as saying.
He further stressed that any cricket team is 'always a work in progress', and the board has to keep that regeneration going as much as possible.
Ponting has scored only one century in his last 18 innings, bringing down his average from a career-high 60 at the end of 2006 to 54.66.