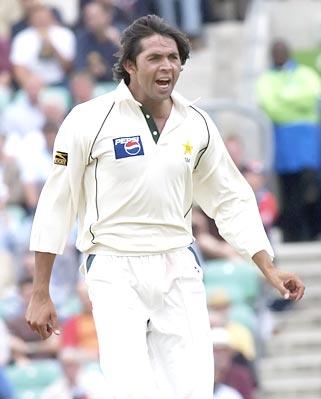 Pakistani fast bowler Mohammad Asif won't be able to participate in the Twenty20 series against England in Dubai, as the UAE has refused to revoke a travel ban on him.
"Pakistan will be playing England in two Twenty20 matches later this month and some other series are also lined up, so we made a request with the UAE authorities but they turned it down as it's not possible under their laws," the Daily Times quoted PCB CEO Wasim Bari, as saying.
"A similar request was also made last year and was also refused," Bari added.
The 27-year-old was deported from the UAE after being detained with opium at Dubai airport last June. The pacer was detained for 19 days before the authorities deported him.
Asif was on his way from India after participating in the first edition of the Indian Premier League, where he tested positive for a banned drug.
The episode earned him a one-year ban from all cricket, which ended in September last year.
Asif has been Pakistan's most successful bowler since his return. He took 19 wickets in the three-Test series in New Zealand and another 13 in as many Tests against Australia on the tour.
Bari said Asif would not be considered for the selection of the two Twenty20 matches, for which the team would be announced on Monday.