Younis Khan's return to the Pakistan team got prolonged after chief selector Iqbal Qasim made it clear that the former captain will not be send for the final Test against Australia starting January 14 instead he will be considered for the forthcoming ODI series Down Under.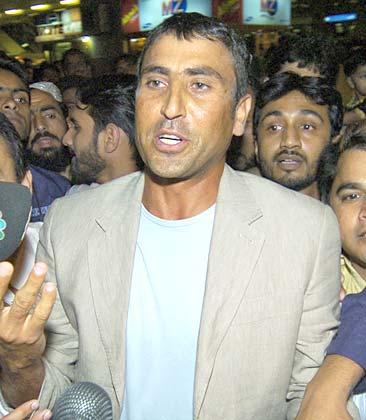 Qasim said on Tuesday that there was no logic behind sending Younis to Australia for the final Test at Hobart as they want to give him more time to get back into the groove by playing in the domestic circuit.
"We have decided not to send Younis to Australia for the Tests as we already have a settled batting combination there and we don't want to upset it now after two Tests," he said.
"We believe that Younis has a definite role in the Pakistan team and we would like to see him join the team for the five One-Day Internationals," he stated.
"We want him to regain his batting confidence," Qasim added.
Of late, Younis has struggled for his form, managing just 11 runs in the Quaid-e-Azam Trophy final last month. To add to his problems, the right-hander, playing for Habib Bank, was dismissed for just nine and seven runs in the first round game of the Pentangular Cup.
In his place, young Faisal Iqbal has occupied the crucial number three position in the national team in Australia and has done fairly well.
Kamran should be replaced in Tests: Sohail
Former Pakistan captain Aamir Sohail believes it is time for wicket-keeper Kamran Akmal to give away his Test place to young Sarfaraz Ahmed and restrict himself to playing only One-Day Internationals and Twenty20 cricket.
Sohail was visibly upset with Kamran, who is the vice-captain in the ongoing Test tour of Australia, for his fielding display during the second Test in Sydney.
Kamran was also not in the best of batting form in Australia.
"There is no doubt about the fact that Kamran is in the team because of his added batting prowess and not purely for his keeping abilities alone," Sohail said.
"It would be better for Pakistan cricket if Sarfaraz plays the Tests and Kamran is asked to focus on the One-Day Internationals and T20 matches because of his experience and superior batting abilities," the former left-handed opener said.