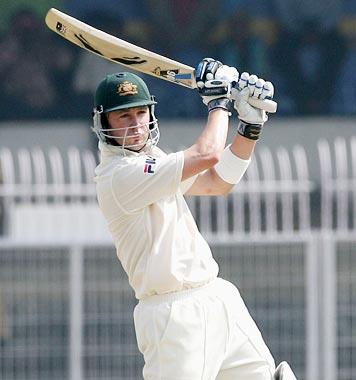 Batsmen all over the world will rejoice with the news that legendary spinner Muttiah Muralitharan is retiring very soon, Australian vice captain Michael Clarke has said.
The 38-year-old Sri Lankan will retire from Tests after the home series opener against India in Galle starting on July 18.
"I think a lot of batters around the world will be very happy they don't have to face him anymore," said Clarke.
Muralitharan has troubled batsmen with his controversial action for the past 18 years, The Sydney Morning Herald reports.
Muralitharan, who has taken a world record 792 wickets at 22.71, got Clarke's backing to pick up eight scalps in his final Test to become the first bowler to capture 800 wickets.
"How many wickets has he got? 792," Clarke said.
"He's confident then, one more Test. I think he is an amazing player. Over a long period of time, statistics don't lie," he said.
Muralitharan was almost banned from cricket for his bent-arm action and was no balled in two separate series in Australia for chucking.
The ICC effectively made his action legal.