Pakistan skipper Shahid Afridi believes that he was handed over the responsibility to lead the side, as the selectors had no other choice.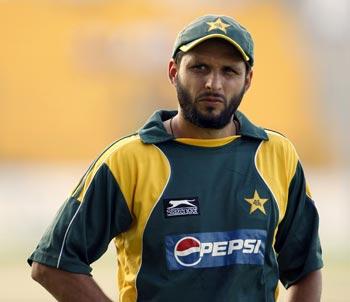 In an interview to a leading cricket website, Afridi said he was ready for the challenge from a long time, but the Pakistan Cricket Board (PCB) kept on ignoring him.
When asked that whether he was ready to accept the responsibility of captaincy, the flamboyant all-rounder he had always wanted to lead the national side in the longer version of the game.
"Firstly they did not have any other choice," Afridi said.
"I was ready four to five years ago but somebody else was appointed instead. The board told me that I would be the captain but the next day they announced I would not be the captain. I was really hurt," he said.
Despite the disappointments, Afridi said he is enjoying the new challenge and is looking forward to help the team regain the lost pride against Australia in the two-match Test series.
"I am enjoying the captaincy because I have been entrusted with the responsibility. It is not just about leading 17 players, it is about leading the entire country," said the slam-bang cricketer.